Let me be point blank here... list building is as much science as it is art. True list building is alchemy!
You see, the easiest way to start making sales (whether for your own products or as an affiliate) and outright dominate the competition is to build a targeted email list FIRST.
If you do that, you'll never struggle to make money because you'll already have full access to a hungry customer base, right at your fingertips!
In fact, if you focus 90% of your efforts on building an active mailing list of prospects, not only will you be able to make more money than ever before, but you'll instantly eliminate ALL marketing costs!
| | | |
| --- | --- | --- |
| | It will be like turning lead into gold WHENEVER YOU WANT! | |
Once you have your list up and running this means that you'll never have to worry about coming up with a marketing budget for PPC, or spending hours begging for a bit of exposure on social media or SEO for your website.
With just the click of a mouse you can send hundreds or even thousands of real, targeted visitors ! ANYWHERE you want
"Follow The Simple 'Formula' And Reach Epic Levels Of Success!"
Just ask any successful marketer or entrepreneur online and they'll tell you that the only way to make the most money possible is to build your audience first and then start launching products or running CPA offers or making money as an affiliate!
All of this could be yours without having to spend precious dollars on some high risk PPC campaign, without wasting months of your time trying to SEO your site, or paying anything for advertising...
Just imagine:
Send one quick email...
Hundreds or thousands of visitors rush toward your offer...
... resulting in a rush of sales!
If you have a desire to have your own successful online business (one that replaces and outpaces your 9-5 income) then it does not matter what you're selling...
It has been proven time and time again that you absolutely MUST build your own opt-in list to maintain and grow your business...
There once was a time where building a sizable and responsive list could take years of hard work and effort...
That was the bad news
Now...
Here's the good news...
For the first time ever, I am going to reveal the secrets to quickly and easily building your own enormous opt-in list...
... which gives you the freedom to sell your products (or to make sales as an affiliate) at the click of a button.
| | | |
| --- | --- | --- |
| | Imagine Spending 15 Minutes To Craft A Simple Email And Pressing A Button To Add Hundreds Of Dollars To Your Bank Account Almost Instantly | |
Seems like a lot of hype right?
Well, check this out:
Imagine what these results could mean for your business!
With my proven list building alchemy "formula" you too can achieve these results with very little effort.
Follow my methods and you too can turn lead into gold at will!
| | | |
| --- | --- | --- |
| | INTRODUCING: List Building Alchemy | |
List Building Alchemy will change the way you make money forever... Starting by teaching you:
And that's just the beginning!
This is not rehashed junk. I created these videos myself and put all my knowledge and personal experience into them.
You get 14 easy-to-follow video tutorials that show you how to get started building your list.. so you can finally start making sales!
You don't get 30 modules that will take you 6 weeks to go through - instead, I give you 14 videos that are easy to consume and only a few minutes long each. You can pause and replay them too at any time! And once you are ready, you can go take action!
You'll finally know how the 7-figure marketers are able to generate non-stop profit online, and with my simple step-by-steps "formula", you'll be able to implement their same game plan and strategies, easily - even if you've never done it before!
You don't need any experience whatsoever to be able to start making money with your very own high response email list!
All you need to do is follow my specific "formula" and you'll have a high profit mailing list in your marketing arsenal within just a few weeks!
You already know the power of a targeted mailing list because you've seen it in action for yourself. Super affiliates, top gurus and marketing experts all use mailing lists to reach their target audience instantly, and without ever having to pay a dime in advertising costs.
This is exactly how you'll finally break through into your market and generate unstoppable profits just like the seasoned pro's!
It doesn't matter what business, niche or industry you're involved in. With email marketing you'll finally be able to reach your business goals!
The time to jump into email marketing is now. Every day that you fail to act, is another day of lost profits. The truth is, you'll fall further behind your competition if you don't get started right now.But the good news is that you can turn it all around for yourself right now, by following our proven strategy to creating high profit email lists that you can quickly monetize even if you don't even have a product of your own!
But Wait...
Order Now And Get These Incredible Bonuses FREE!
Discover exactly how to make money from your own mentoring program... Even if you think you're not qualified to be a mentor! Learn from it and even sell it!

Bonus #1 ($27 Value):
Mentoring Cash
Unleashed w/
Master Resell Rights!
You can sell these, give them away, use them as a bonus, or use them for your own One-Time Offers!

Bonus #2 ($97 Value):
10 OTO Templates With
Master Resell Rights!
Get started right NOW with Media Buying Academy and you'll get full access FOR LIFE!
Let's Add It All Up-
| | |
| --- | --- |
| - List Building Alchemy FULL Training | $997 Value |
| - Mentoring Cash Unleashed BONUS Training | $297 Value |
| - 10 OTO Templates With Master Resell Rights | $197 Value |
| TOTAL VALUE | $1,491 Value |
| | | |
| --- | --- | --- |
| | Let's Make This A Complete No Brainer... | |
- You're Not Going To Pay

$197

- Not Even A Very Fair

$97
Since this is the first that this type of training has ever hit the market, I have agreed to greatly reduce the price to a reasonable $47 for everything!
You get the training, you get the bonus material, and you get the 5 PLR templates... for only $47.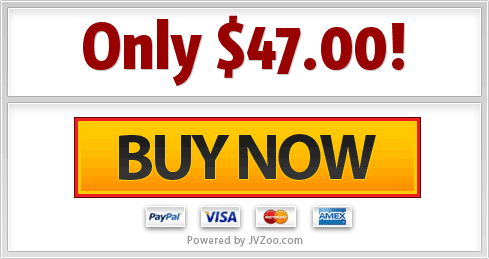 Take Advantage of the Special Introductory Price and Order Now
List Building Alchemy is the complete, all-inclusive guide that reveals the powerful secrets to making money with email marketing!
Gain the competitive edge instantly, while virtually eliminating your workload!
You will never have to spend one red cent on leads or invest anything in marketing campaigns once you have your email list up and running - you simply won't have to because you'll have an instant customer base, right at your fingertips!
It's all you'll ever need to finally make the kind of money you deserve.
Your next step is easy – take out your credit card and click the order link below. And do it now, because you won't get access to these amazing bonuses and this course at this price for long: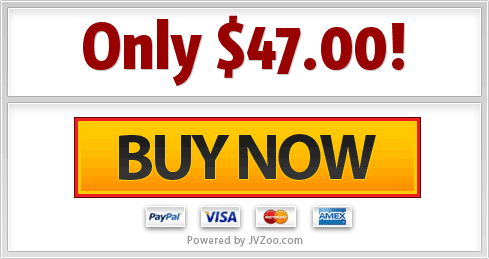 To your newfound success,
Bruce And More
P.S: By following the List Building Alchemy's step-by-step guide to email profits, you will eliminate any chance of losing additional money through lost sales.
The truth is, every day that you fail to build a list in your market, your competitor is..
Stop giving them your customers! Put a stop to lost profits TODAY by ordering your copy of List Building Alchemy and following the proven strategies of winners!
P.P.S: There are no risks involved with your purchase, and you have absolutely nothing to lose but a world of financial freedom to gain.
With our 30 day money back guarantee, your purchase is protected, giving you the opportunity to put our strategies to the test. If you aren't happy, you don't pay!